Natural preservatives can come in quite handy especially when it comes to long term survival. There are many advantages to preserving your food naturally as it prevents the deterioration of food, thereby making it last longer.
Below are good-to-use natural preservation methods that won't stress your pockets. What's more, they will come in useful in emergency situations.
Dehydration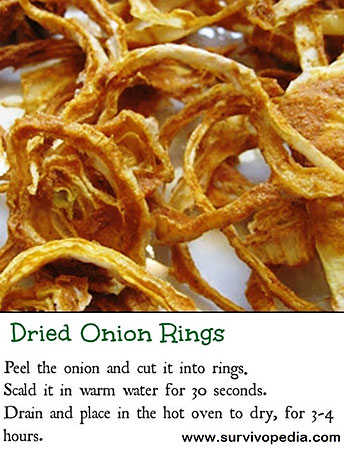 The term dehydration refers to the removal of water from food such that their nutrients are preserved and the food lasts for a longer period of time. Some foods may require simple methods such as the use of a fan to air-dry the food. Other foods require other methods of dehydration. read more
Talking to some survivalist friends, I realised that every one of us had filled our pantries with at least one useless item. Two of my friends were actually quite upset at the end of our meeting, when they realised half their pantry is taken up by items they may never use. They`re just beginners and they`ll work it out in time, but the money they`ve wasted is not coming back.
➤