Natural preservatives can come in quite handy especially when it comes to long term survival. There are many advantages to preserving your food naturally as it prevents the deterioration of food, thereby making it last longer.
Below are good-to-use natural preservation methods that won't stress your pockets. What's more, they will come in useful in emergency situations.
Dehydration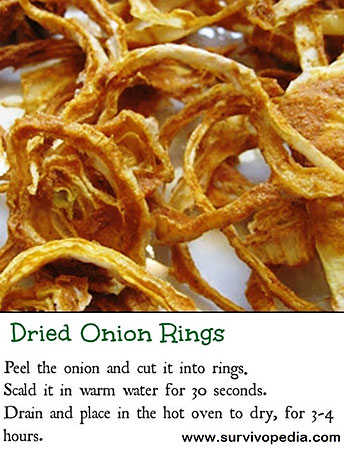 The term dehydration refers to the removal of water from food such that their nutrients are preserved and the food lasts for a longer period of time. Some foods may require simple methods such as the use of a fan to air-dry the food. Other foods require other methods of dehydration. read more
You cannot imagine how comforting it is to have fresh produce in hard times. But sometimes your garden just isn't ready when you need it, or your availability to fresh produce isn't ideal.  The thing is this though: fresh produce isn't meant to stay fresh for very long. You're usuallyleft holding the bag if you want some good produce during a food shortage, societal breakdown or a major event. It's not that difficult though, to get a good mix of veggies in your diet.
➤